This page has printable vocabulary exercises related teaching time and time expressions in English. Look at the worksheet and description and decide which one to print. Click on the thumbnail to print.
Telling time Bingo Worksheet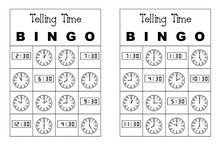 Telling time worksheet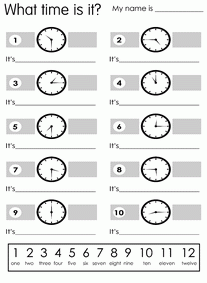 Time Game : Hand out the worksheet to the students. Call out a number letter combination and let the students tell you the time.