This page has printable vocabulary exercises related to countries and famous places like the Great wall China, Stone Henge, Big Ben, colosseum. Look at the worksheet and description and decide which one to print. Click on the thumbnail to print.
Famous Places
Vocabulary input- pre-teach the names of these places using these pictures. Later, play a game where you call out a number and letter, then students shout out the word.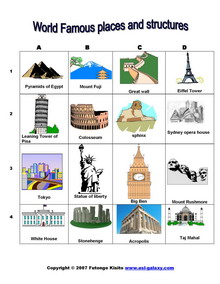 Question skills- Asking a variety of questions in English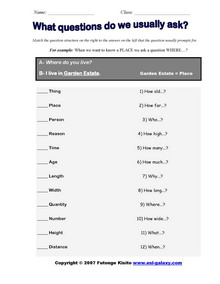 World wonder and fact sheet- This worksheet has facts about different wonders. Give the students the worksheet and they use the facts to make questions.