This page has printable vocabulary exercises related to products and materials. What they are made of- gold, diamond, wood, iron, plastic etc. Look at the worksheet and description and decide which one to print. Click on the thumbnail to print.
Products and Materials
Famous brands picture-vocabulary input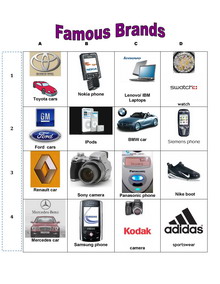 Product and materials matching- What's it made of?