This page has grammar exercises related to teaching conditionals - zero, first, second, third conditionals. Look at the worksheet and the description and decide which one to print. Click on the thumbnail preview to view the full worksheet which you can then print.
First conditionals Writing

Find someone who feels...
Second conditionals communicative practice ......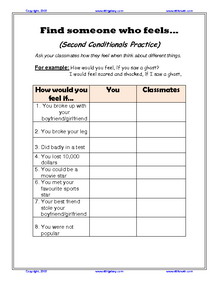 Second conditionals multiple choice quiz- Hypothetical situations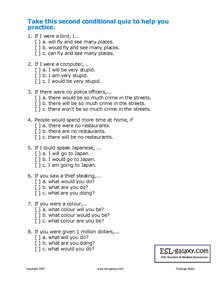 Conditionals
First conditionals Fly-swatting Cut outs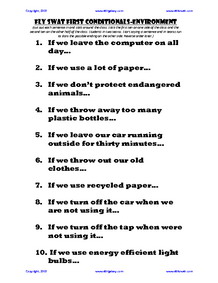 Conditionals communicative board game - first and second conditionals - What if

Second conditionals communicative board game. If + simple past + would = second conditionals- used for hypothetical situations- Print and use in the class.